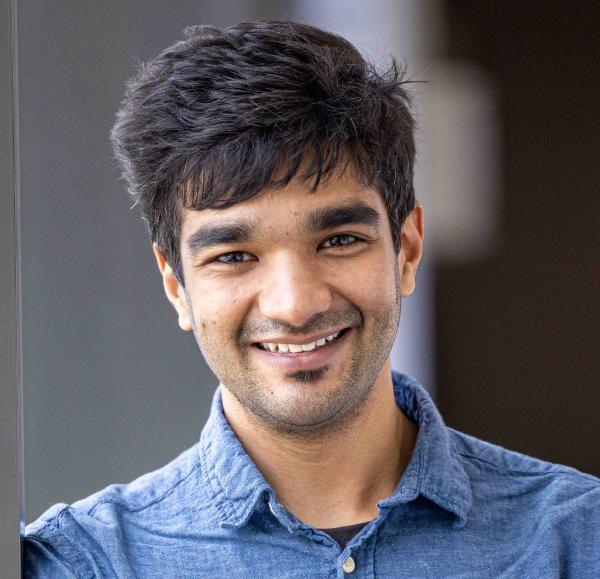 About
Suraj holds a BEng in Biotechnology from PES University, Bangalore, an MRes in Medical Device Design & Entrepreneurship from Imperial College London, and an MRes in Sensor Technologies and Applications from the University of Cambridge. He has previously worked as a Research Assistant in the Department of Bioengineering at Imperial College London, where he worked on applying orthogonal chemistries for development of paper-based diagnostic tests. His current research involves investigation of nano-functionalized, electrochemical biosensors for point of care detection of multianalyte biomarkers, with application in early diagnosis of Oesophageal Adenocarcinoma. In his spare time, he enjoys playing golf and playing the guitar.
Selected Publications
1. Pavagada S, Channon RB, Chang JYH, Kim SH, MacIntyre D, Bennett PR, Terzidou V, Ladame S, Oligonucleotide-templated lateral flow assays for amplification-free sensing of circulating microRNAs, Chem. Commun. 2019, 55, 12451-12454.
2. Pavagada S, Ladame S, Platforms for bioorthogonal oligonucleotide-templated reactions: Translating Concepts into devices, Chimia (Swiss Chemical Society) 2018, 72, 809-814.
3. Pavagada S, Dhar C, Srivastava S, Circulating nucleic acids: An analysis of their occurrence in malignancies, Biomed Rep 2017, 6(1), 8–14.
4. D Al Sulaiman, I Steer, S Pavagada, S Ladame, Bioengineering Innovative Solutions for Cancer, Device engineering, Academic Press, Elsevier, 2020.