Our chocolates
Sweet taste of science
Together with Croatian Choco Concept (Opatija, Croatia) run by a chocolate maker Marina Prijatelj, we developed chocolates to show that molecules can be fun and delicious, and the chocolates educational.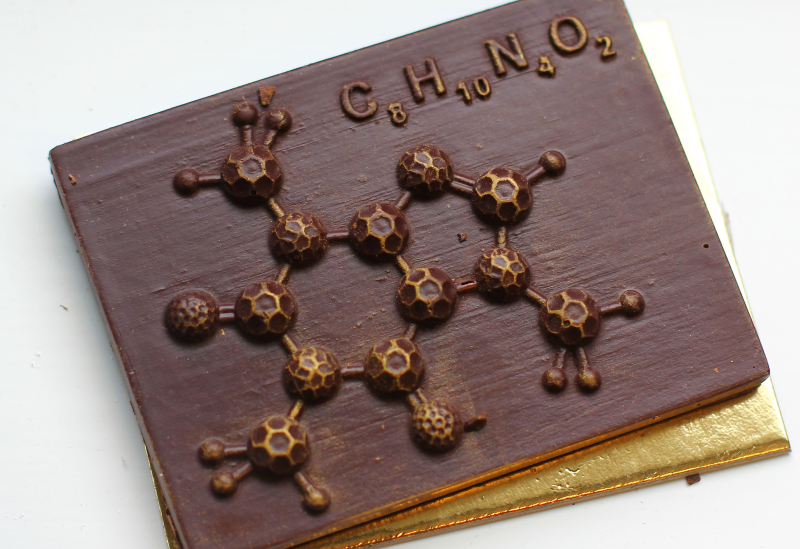 Molecules, Tesla and BioNano
Currently we have four molecular chocolates in our collection featuring ethanol, caffeine, glucose and dopamine, and more are being developed. We also created Teslates in honour of Croatian-born physicist Nikola Tesla and his numerous discoveries. Three Teslates are formulated with special care and lots of love to represent the flavours of Tesla's home region of Lika (plums, blueberries, pumpkin seeds, and figs among others). Our most recent creation are BioNano chocolate made of dark and ruby chocolate and enriched with raspberry and saffron.
You can get the chocolates through Croatian Choco Concept webstore  or just get in touch with us for more information.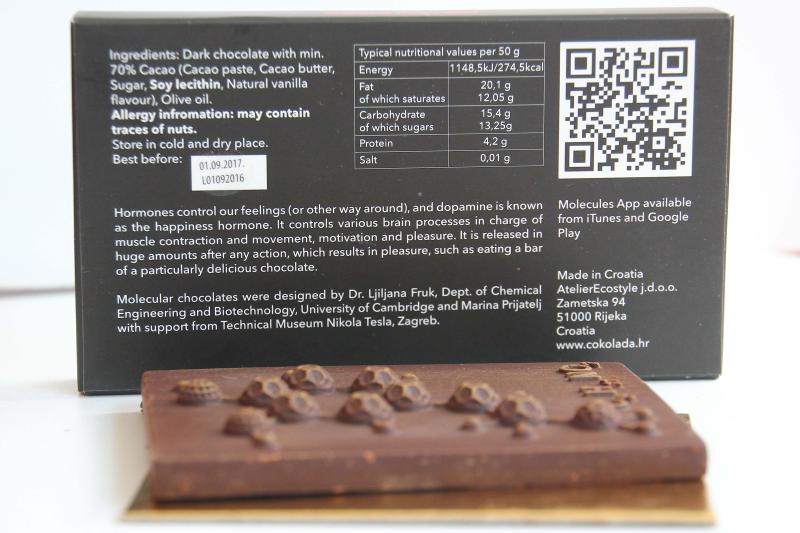 Video feature on Molecular chocolates
Molecular chocolates combine confectionary, science and fun by That's West Anglia