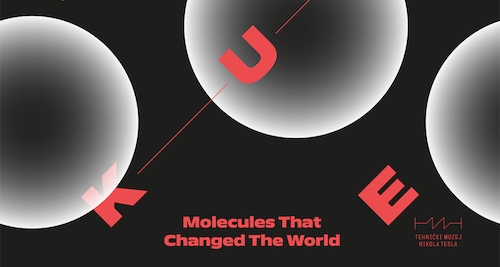 Molecules that changed the world
The life of molecules beyond the lab
Interactive 3D Installation Molecules That Changed the World was developed together with Bernd Lintermann and ZKM/Centre for Art and Media, Karlsruhe, one of the leading European cultural institutions. The installation highlights the molecules which changed our culture, life and social trends and it features 25 molecules such as ammonia, carbon dioxide and fullerene. It was shown in Karlsruhe, Cambridge and Technical Museum Zagreb and seen by more than 50 000 visitors.
Video feature on Molecules Exhibition
Molecules that changed the world App
App with interactive molecular structures and accompanying information is available for download from Google Play and Apple Store or played directly on your browser.